From start to finish, we have what you need to get your project done right.
The most important step to a job well done
We have everything you need to get started on the right foot: quality products at competitive prices, and experienced customer support.
Preparing your surface is the most important step in any project . We stock the best products to help you start your project off right.  Whether your concrete is fresh and new, or old with issues, our knowledgeable staff will help you find the best product for the best prep.
SUPER PREP:
 Safer replacement for muriatic acid
Deep cleans concrete, natural stone, man-made stone, and brick
Removes lime, scale, excess mortar, algae and stains
Removes laitance in concrete,
Improves reaction and penetration of acid and water-based stains
Surface profiles smooth concrete
Provides better bond for concrete sealers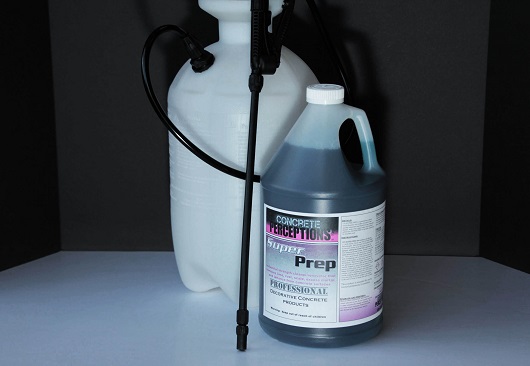 ULTRA RELEASE:
Ultra Release is a clear liquid form and stamp release agent
Highly purified aliphatic  with high flash point
Slower evaporation to allow for more working time
Safer handling in interior areas.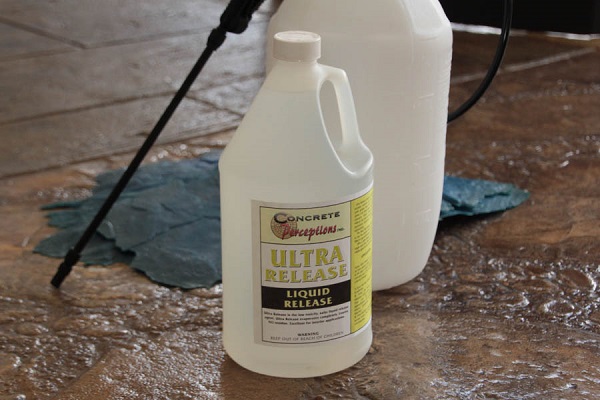 Citra Clean:
Super-concentrated
Heavy duty citrus based cleaner, degreaser and wax stripper
Also removes thin film acrylic sealer from finished concrete floors and floor tiles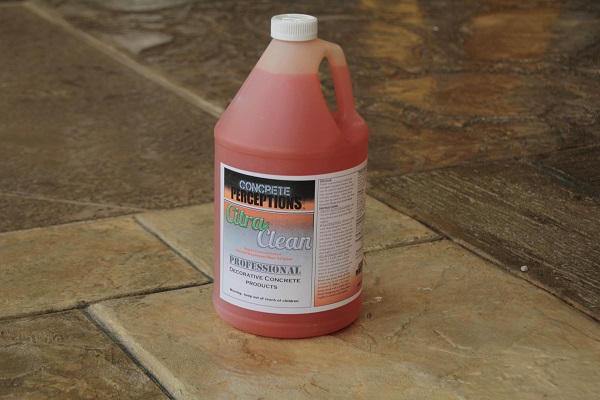 Glue Remover:
Can be used on most types of floor substrates that have glue deposits
Will not interfere with the adhesion of new glue or mastics
Will not interfere with the use of stains or sealers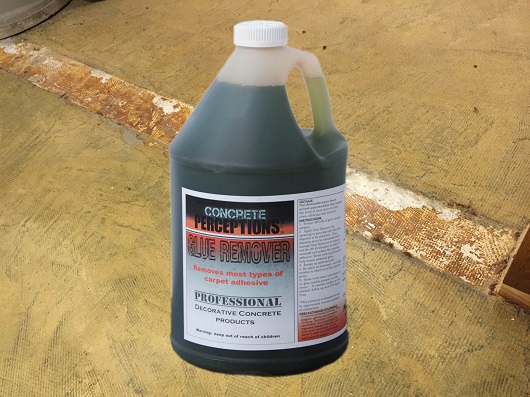 Citra Strip:
Citrus based
Removes most types of coatings and sealers from concrete surfaces
Non-flammable
Very low odor
Safe alternative to xylene based coating removers
Safe to use indoors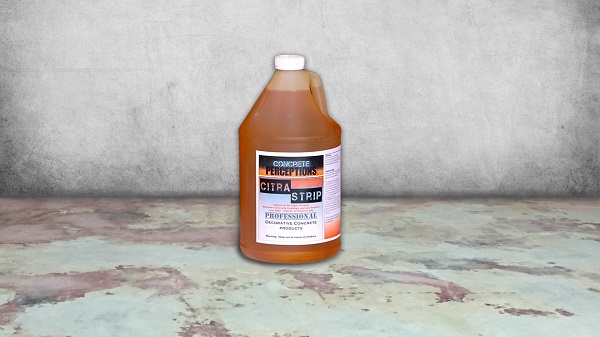 Quick Strip:
Powerful solvent based stripper for acrylic sealers and coatings
Penetrates and softens the coating/sealer
Also dissolves and emulsifies heavy grease and greasy soil deposits
For use on concrete and stone surfaces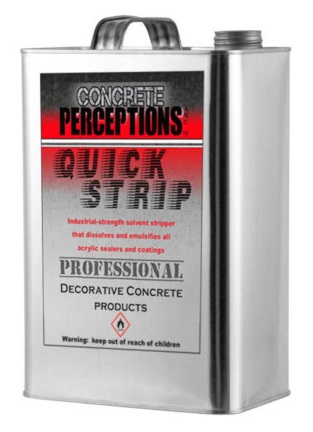 Color is an important choice when it comes to decorative concrete. We have several color options to help transform ordinary concrete into something extraordinary.
Old World Acid Stain:
Concentrated, acid-based stains
Penetrates deep into surface and reacts with the concrete
 Results are rich, variegated colors
Best for new concrete
Available in 9 beautiful colors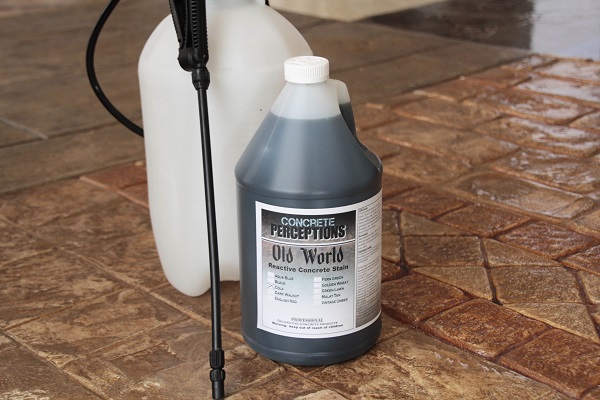 Old World WB Stain
Polymer-based stain
Designed to adhere to previously sealed surfaces
Great for old/existing concrete
Colors blend well with acid stain colors
Can be layered and  combined for unlimited color and design options
Available in 11 beautiful colors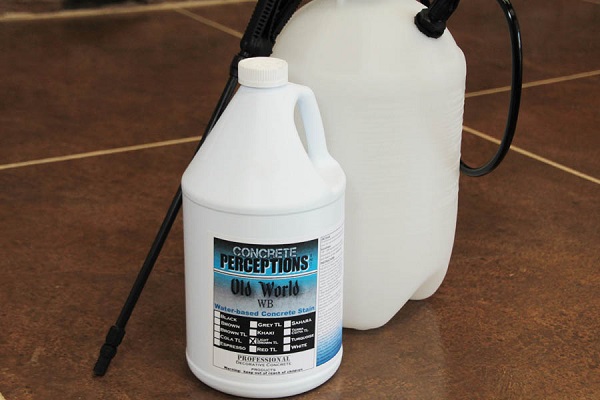 Antiquing Stains
Can be applied to:
interior or exterior, newly hardened stamped concrete
Unsealed existing stamped concrete and
Unsealed existing stamped overlays
Antiquing Stains add color, depth and contrast to the textured surface.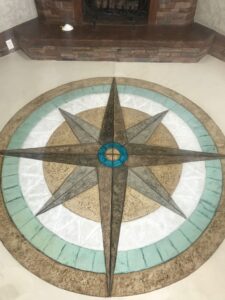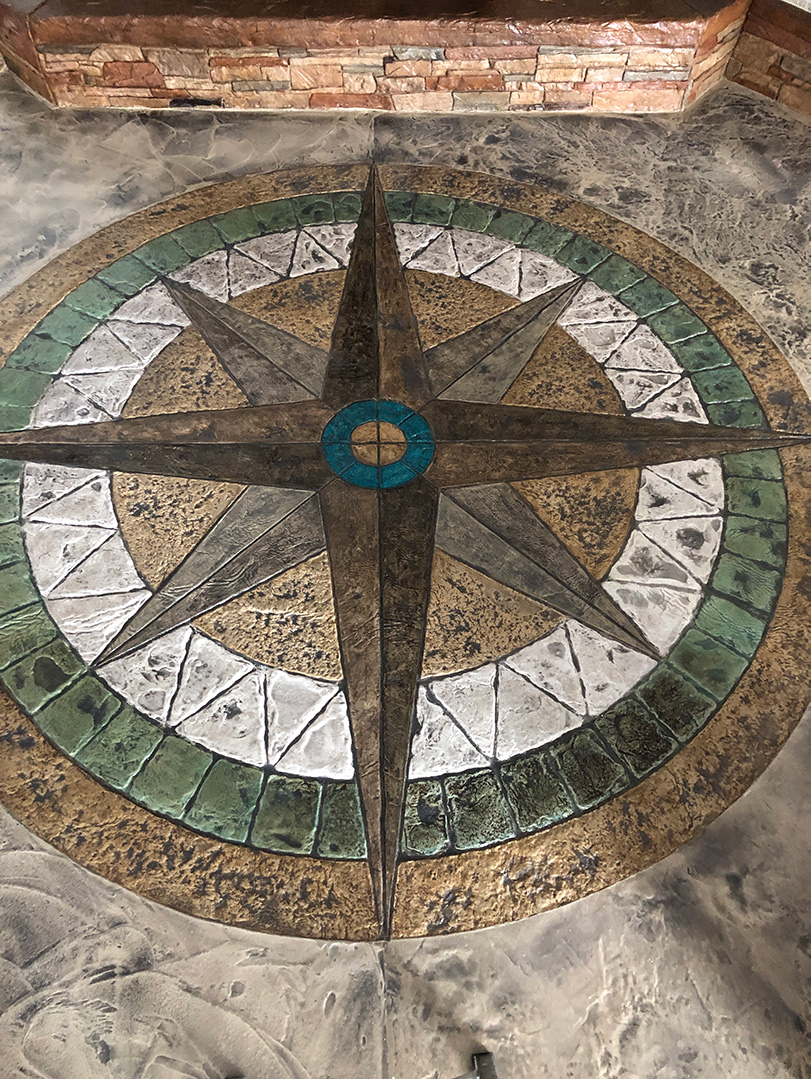 Butterfield Select Grade
Integral Color:
Easy to use, just drop bags into concrete mixing truck
 Provides color throughout the entire thickness of the concrete
Ideal for concrete that is going to be stamped, diamond polished, or finished with a simple broom texture
Video not specified. Please select one to display.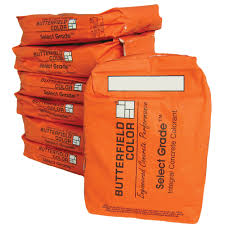 Butterfield Antiquing Release:
Colored powder stamp release
Created for use with concrete texture tools such as stamping mats, texture skins, and texture rollers
Can be used in matching or contrasting colors to create a variety of effects and to add extra visual dimension
Works well with integrally colored concrete, color hardened concrete and stampable overlays
750-1,000 s.f. per 30 lb. pail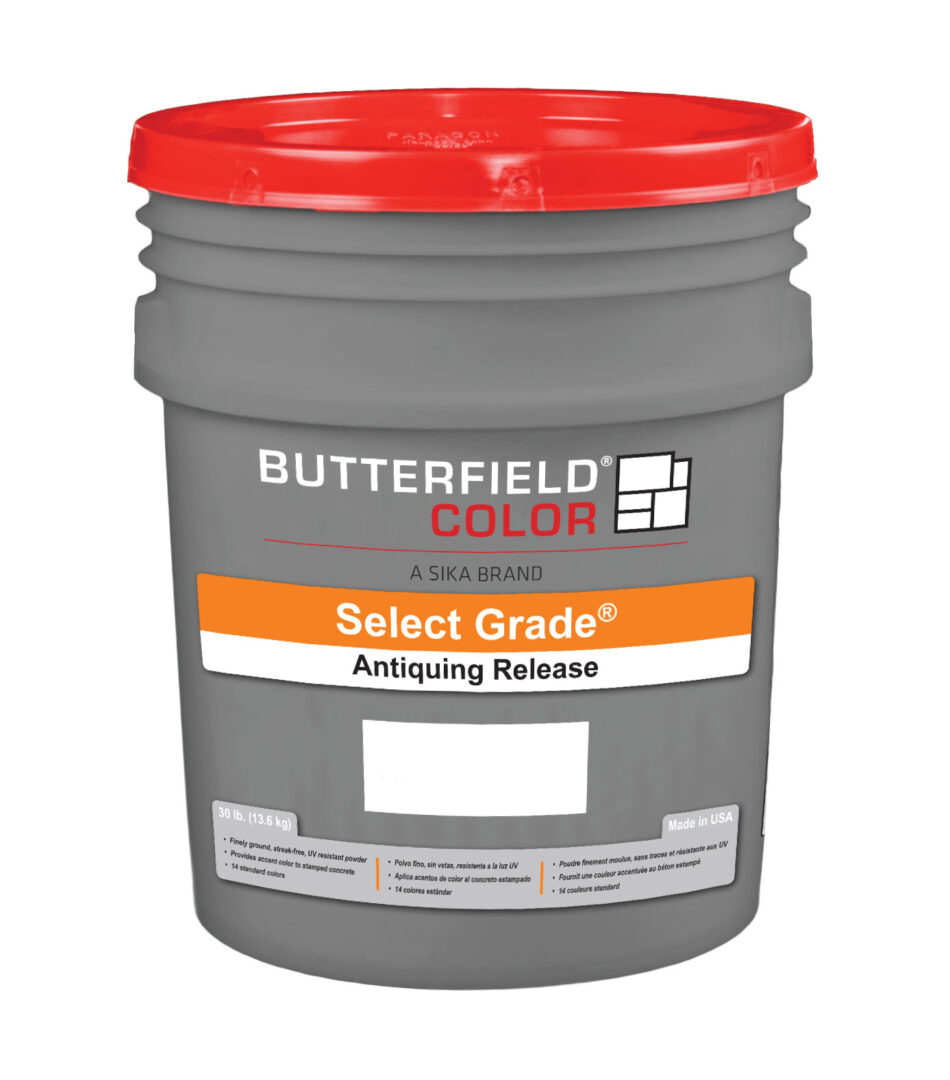 Sealers and Guards provide breathable protection for your decorative concrete and other porous surfaces.  We can help you find the right protection for your project. 
Brickform Gem Cure & Seal 1315:
Solvent-based, clear acrylate copolymer curing compound and sealer all in one
Dust proofer
Minimizes moisture loss from evaporation in newly placed concrete to provide maximum strength, hardness and protection
Can be used as sealer for concrete under 28 days old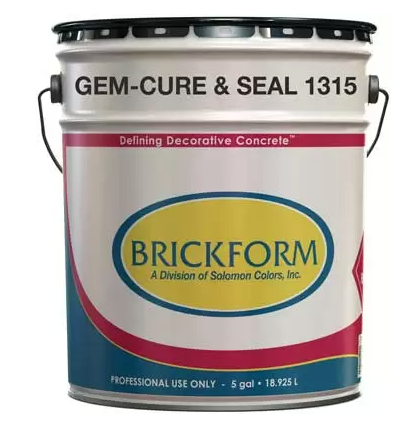 CPI Old World Water-Based Sealer:
Eco-friendly, non-toxic alternative to solvent-based sealers
Non-yellowing acrylic sealer for prepped and/or stained concrete floors
Works great with CPI Old World Water-Based stains
Breathable
Easy to apply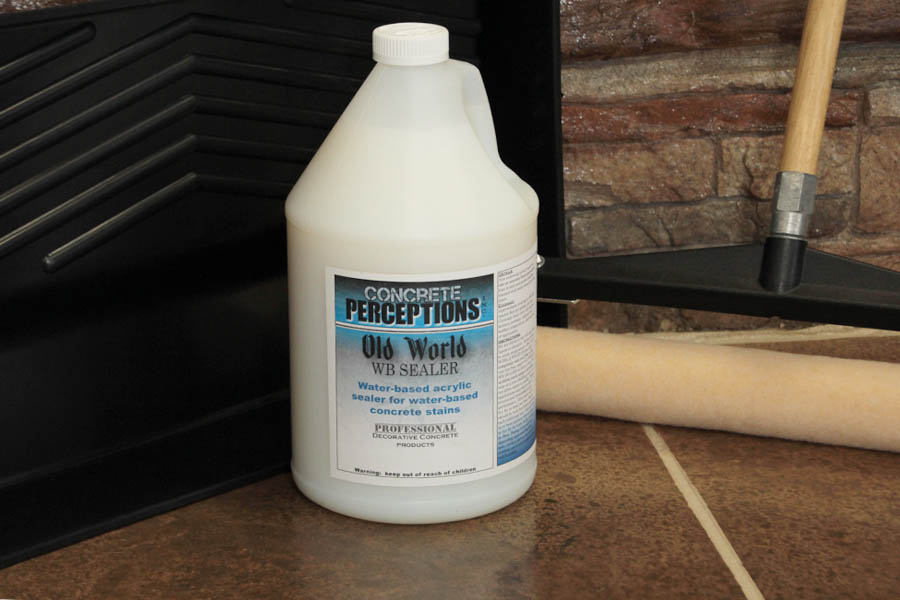 Brickform Poly-Seal:
High-gloss solvent-based acrylic
Intensifies and deepens color
Premium acrylic resin
Can be applied to fully cured concrete
Great for top coat over thinner "cure and seal" acrylics
Penetrating sealer that resists oil, grease and food stains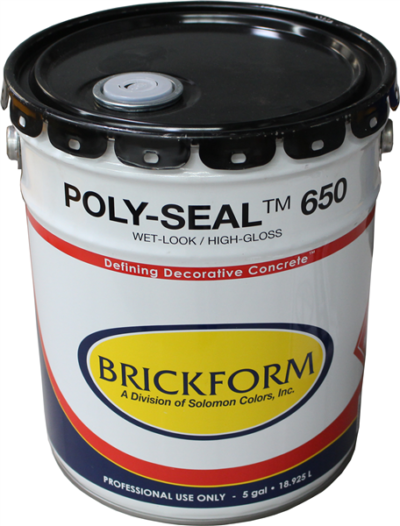 CPI Silane Siloxane 20%:
Single-component, water based non-film-forming guard
Designed to treat a wide variety of porous substrates including concrete, pavers, brick, tile grout, man-made and natural stone
Water  and stain repellant
Makes porous surfaces less susceptible to freeze/thaw cycles
Natural finish, may deepen color of some substrates
Will never peel, flake or delaminate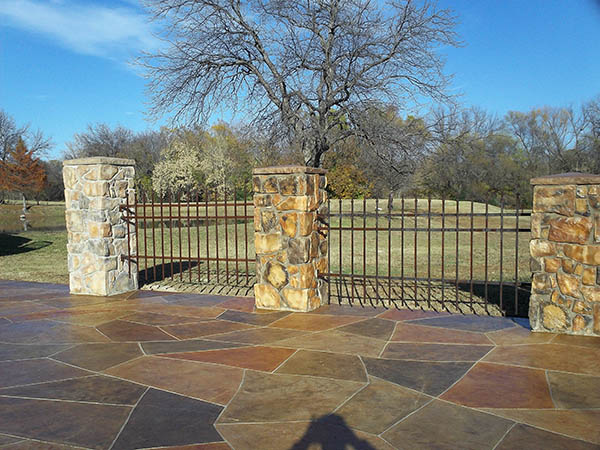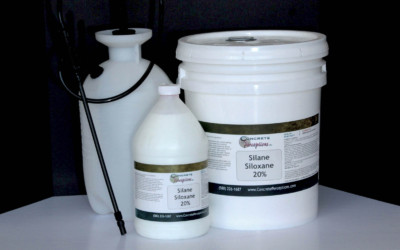 CPI Stone Shield:
Non film-forming  breathable guard
Water and oil repellent, resists soils, stains, and biological growth
Great for concrete, stone, tile and marble
Reduces cracking, spalling and freeze/thaw damage
Will not peel, flake or delaminate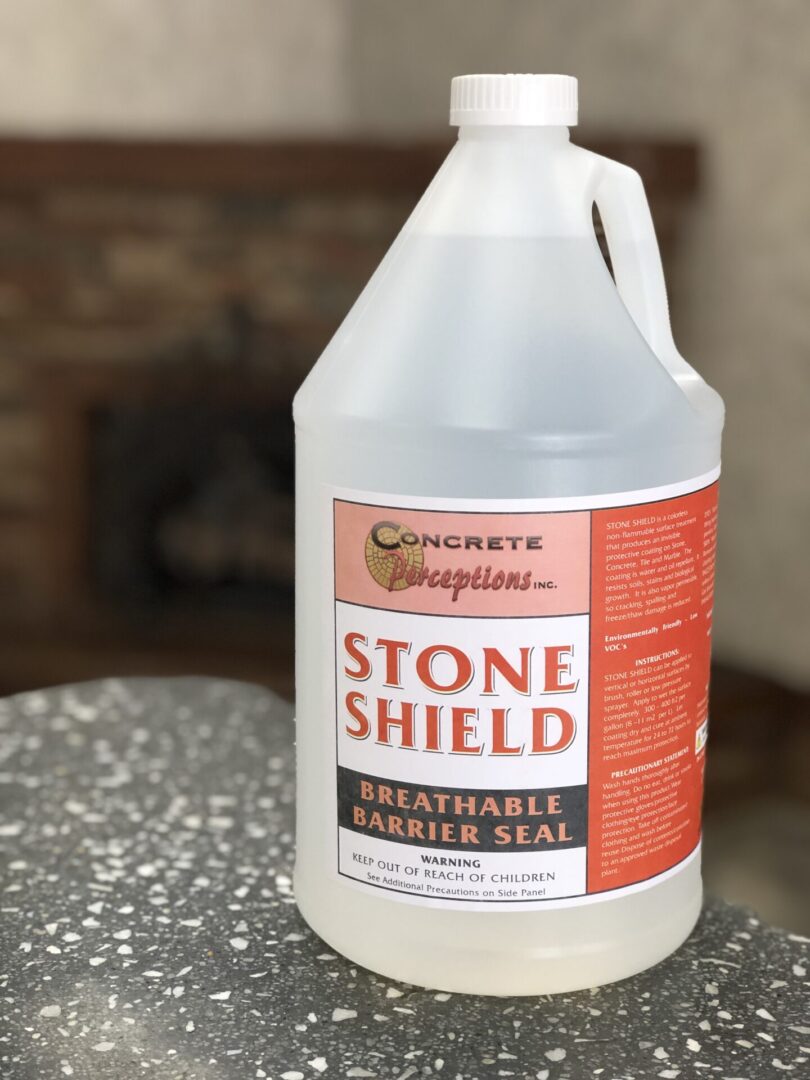 Coatings are two-component products that provide excellent chemical and stain resistance, as well as exceptional durability.  Suitable for high traffic areas and commercial floors.
APF Poly 250 Polyurethane:
Excellent penetration and adhesion to profiled concrete
Exceptional UV resistance
Enhances color
Resists tire tracking
Indefinite re-coat window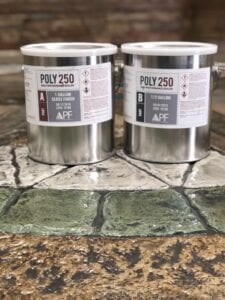 CPI High Performance Epoxy:
Excellent penetration and adhesion to profiled concrete
Enhances color
Resists tire tracking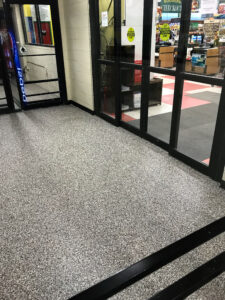 With decorative concrete as a flooring solution, proper care and maintenance makes all the difference. Let us help you find the product that is right for you.
Ideal for stained and sealed, waxed, and/or coated concrete floors
Neutral cleaner (pH7) that  cleans without harsh chemicals
Neutralizes additives and minerals in tap water (which can leave a dirty film)
Leaves nothing behind but shine and a fresh, clean scent
Concentrated, use only 1 ounce per gallon of fresh water
No-Rinse, just mop and allow to dry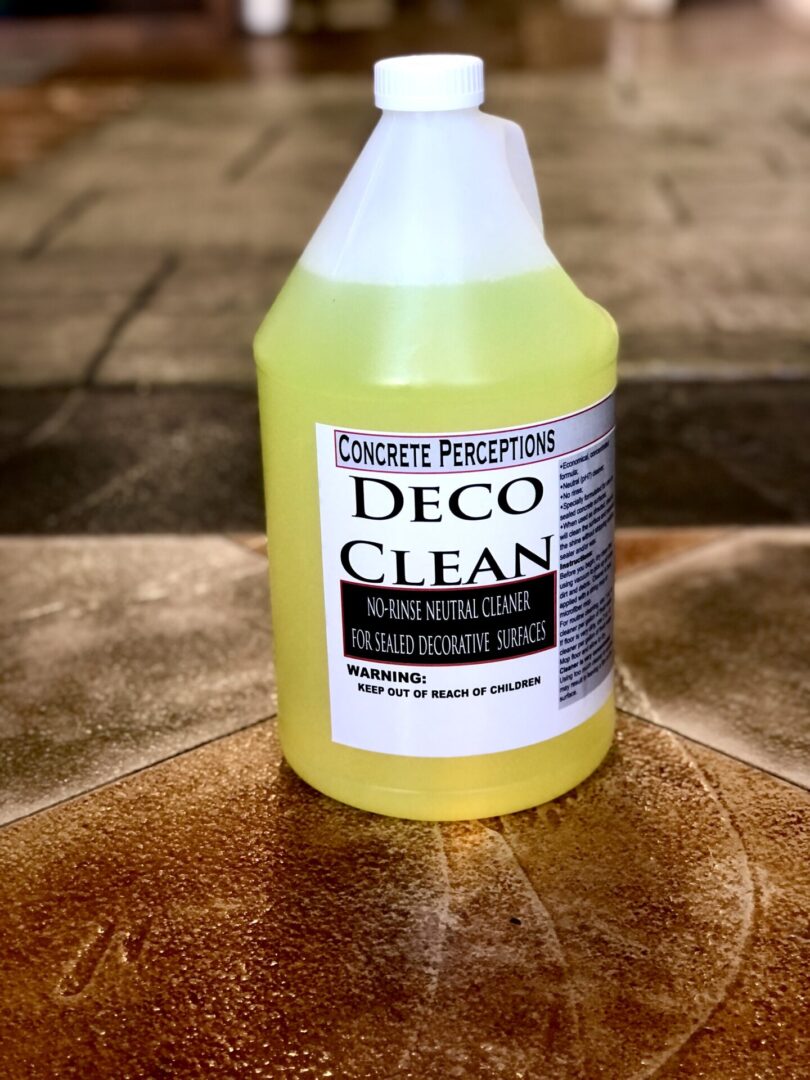 Concentrated, one-step disinfectant cleaner
Effective against a broad spectrum of bacteria and viruses
Inhibits the growth of mold and mildew
Neutral (pH7) and safe to use for stained and sealed, waxed and/or coated concrete floors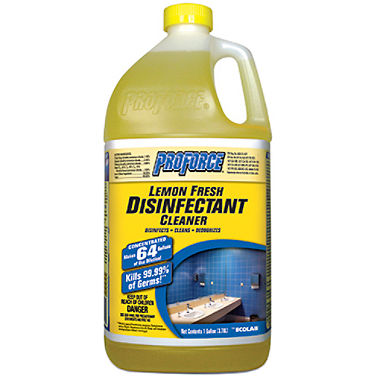 Concentrated cleaner
Created specifically for densified and diamond polished concrete floors and countertops
Contains lithium silicate, which continues to improve floor performance every time you mop
No-rinse, just mop and allow to dry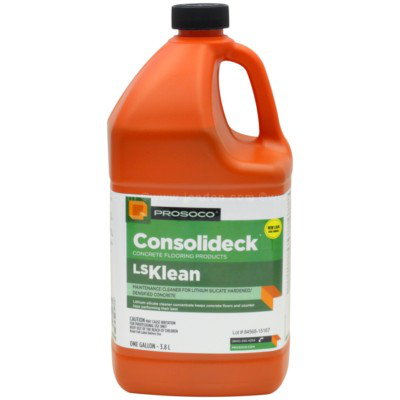 Provides a sacrificial "wear layer" on stained and sealed floors and countertops
Protects stain and sealer from wear and traffic patterns
Evens out shine
Improves appearance
Created for stained and sealed concrete floors and countertops